Ekodar Company water purification and water conditioning systems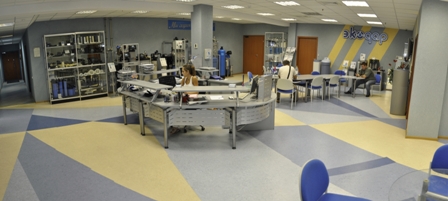 Ekodar Company water purification and water conditioning systems
Ekodar company was founded in 1993. This is a dynamically developing engineering company of the full cycle. Over the years of its existence Ekodar company managed establish itself as a leader and it stably holds leading position in the highly competitive market of individual and industrial water treatment and purification systems. The company conduct activities in the Moscow region and surrounding areas.
Today it is one of the majors in Moscow and one of the few Russian companies that produces, sells and maintains equipment for water purification and conditioning under own trade marks (Ecomaster™, WiseWater™, ZauberKraft™ and ZauberROS™).
The equipment is produced from the finest brand name components available on the international market today (GE Water & Process Technologies, Pentair Inc., Clack Corporation, Grundfos, Danfoss, ABB, Prominent and others).
At the present time, almost 500 qualified employees work for the Company, some of them have doctorate degree in technics, chemistry and biology. Our skilled employees ensure the progress of work at a highly professional level. Outstanding qualifications of the certified specialists guarantee the optimal engineering solutions and proper execution of works on each stage from an inquiry processing to commissioning.
Full range of equipment and services
The full range of equipment and services in water treatment for residential and industrial applications of any complexity.
Permanent availability of a complete line of equipment
Permanent availability of complete line of equipment and components at the Company's warehouse.
25 years of progress
High quality of service offered by our Company has been confirmed by the certified quality management system meeting requirements of ISO 9001:2000 (GOST R ISO 9001-2001).
Saving customers time
The professional base of the typical project solutions has been made during the years of successful activity of the Company. This allows to realize our projects in the shortest possible time.
Warranty on all types of equipment and works
The Company gives warranty to whole range of equipment. Depending on a class of the delivered water treatment system the warranty period varies from 16 to 48 months.
Modern Service Center
The Company's Service Center provides equipment maintenance, which guarantees uninterrupted duty during operating life. The regular customers of our service center are given discounts for equipment maintenance and purchase.